Archive for the 'Latest' Category
Tuesday, November 12th, 2019
Posted in Latest | No Comments »
Tuesday, October 22nd, 2019
On 14th October around 100 pupils had the opportunity to experience a fantastic interactive live music concert by 'Lakeside Brass' brass quintet, arranged by Live Music Now. They were amazing!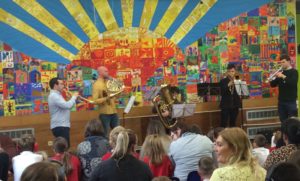 Posted in Latest | No Comments »
Tuesday, October 22nd, 2019
Please come and join us at one of our Coffee Mornings for parents/carers. Refreshments available.
7.11.19 at Thirsk Children's Centre Hambleton Early Help Service Hambleton Place, Thirsk
14.11.19 at Culture Shack, Bedale High School Site, Bedale
19.11.19 at Children & Families' Service, Ripon Youth Centre Clotherholme Road Ripon
4.12.19 at Bilton Children's Centre, Woodfield Road, Harrogate
We look forward to seeing you all there
Tracey Cunningham, Parent Liaison Support:
Posted in Latest | No Comments »
Friday, October 4th, 2019
Posted in Latest | No Comments »
Thursday, August 22nd, 2019
I would like to congratulate all our pupils on their exceptional qualification results which they received today. The results are by far the best we have ever achieved, not just in grades awarded, but in the range of subjects and qualifications taken. My thanks to the pupils, parents and staff for supporting pupils in achieving these results, during their time at Mowbray. May I wish them all continued success in the future.
Jonathan Tearle, Headteacher
Posted in Latest | No Comments »
Thursday, June 27th, 2019
Mowbray School aims to provide a broad and balanced curriculum that pays particular attention to each pupil's physical, social, emotional and educational needs. We deliver full access to the National Curriculum programmes of study and methods of assessment as is compatible with, and modified or supplemented, to meet individual pupil needs and abilities.
Find out more about the Mowbray Curriculum here…
Posted in Latest | No Comments »
Monday, June 10th, 2019
Congratulations to all involved in the Fun run and the bed race in Knaresborough, great determination from all.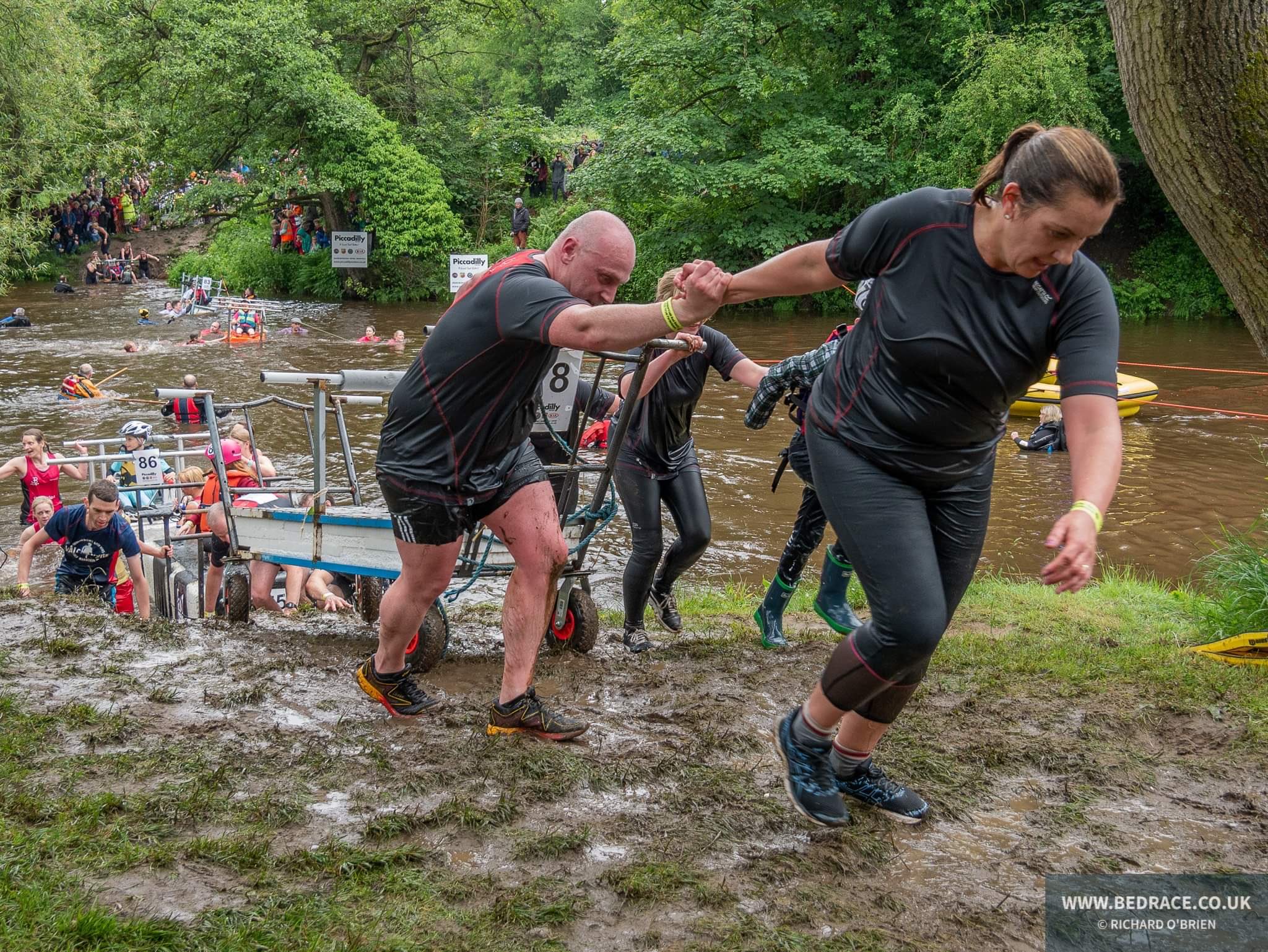 Posted in Latest | No Comments »
Tuesday, May 21st, 2019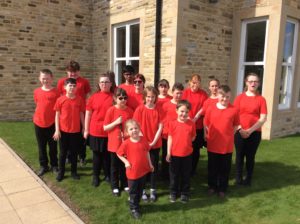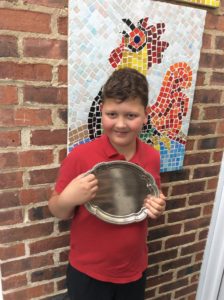 Awards, lovely reviews and a standing ovation!
For the fourth year a group of pupils have entered categories in both the Speech and Music sections of the Wensleydale Tournament. We have always been well received in both categories. We have twice won the President's Plate which is awarded by the Festival President for the entry she considers to be most outstanding from every performance throughout the whole two weeks. In 2016 it was awarded to the Primary Choir and last year it was awarded to Glenn Griffiths for his entry in the poetry speaking section.
This year was to be no different!
16 pupils from year groups 3 to 11 entered the poetry speaking category. Several of them won their categories. The results were as follows:-
Finlay Hugill – 3rd place Commended – 'You have a nice colourful voice which filled the room!'
Robert Stephenson – Commended – 'A very commanding voice, Robert, promising work'
Jack Waikari – 2nd place Commended – ' …very much in control of the performance space.!'
Harriet Gilropy – Merit 'You presented with sensitivity and sincerity'
Caden Ruddy – 1st place Merit – 'What an engaging performer you are Caden..!'
Jack Baldwin – 1st pace Merit – 'You are very watchable!'
Charlotte – 2nd place Merit – 'You had really thought through how to deliver this…'
Dylan Blakemore – Merit – '..delivered comically with a deadpan expression..'
Billy Tolhurst – Merit – 'You used all of your speaking talents to bring the poem to life.'
Ahmad Haseeb – Merit – 'Your voice has a beautifully rich and engaging tone.'
Lucy Jones – 1st place Merit – 'You stood with poise, Lucy'
Alyssa Taylor – Merit – 'Promising work!'
Madeleine Grainger – Merit –' You have a strong voice and performance energy.'
Bethany – 1st place Commended – 'A strong performer, Bethany'
Nadia Walsh – Merit – 'You presented with maturity and intelligence'
The comments from the adjudicator about the choir performances were brilliant. And, again we had a standing ovation, and quite a few tears..!
Primary Ensemble – 'Opportunity'
' A lovely tuneful opening with the 2 boy's voices exactly together making a beautiful sound and singing wholeheartedly……very musical and atmospheric, Well Done!'
Posted in Latest | No Comments »
Friday, April 5th, 2019
Posted in Latest | No Comments »
Thursday, March 21st, 2019
ORGANISATIONS from Masons Yorkshire Gin to a town council and a beauty salon are embracing a project to learn Makaton sign language – to ensure they can provide a warm welcome to people with communication difficulties.
Staff from more than 40 businesses in Bedale hope to become the UK's second Makaton Friendly town this year. They are working towards achieving the status ahead of the Tour de Yorkshire arriving in May. By doing so, they hope visitors with speech or language impairments will feel fully included in the celebrations when the town hosts the finish point for the men and women's races on Friday, May 3.
The communication method is based on British Sign Language and involves using signs and symbols with speech to help adults and children with learning or speech difficulties to communicate. Towns can earn Makaton Friendly status with the Makaton charity if enough organisations make their services accessible to people using the form of sign language.
Businesses and organisations have so far supported the campaign by taking part in signing workshops which have been held at Bedale's police station, fire station, the Town Hall, St Gregory's Church, the Big Sheep Little Cow farm attraction, Chantry Hall and the Old Black Swan pub.
Karen Pickles, Deputy Head of Mowbray School is a regional Makaton Tutor who has led many of the workshops. She said: "The way people in the town have embraced this is fantastic. About 40 organisations have so far taken part in the initiative, which is way beyond our expectations. We've been taken aback by people's enthusiasm.
"They've also come from a wide range of different organisations; we've had vets, building society staff, representatives from pre-school groups and shop staff."
Organisations taking part include; Masons Yorkshire Gin, Bedale Library, Big Sheep Little Cow, Bedale Community Bakery, Yorkshire Ambulance Service, the Dales Care Centre, Bedale Church of England Primary School, Bedale and District Methodist Church, St Gregory's CE Church, Bedale Pet Shop, Glebe House Surgery, Bedale Beauty Salon, Headquarters Hair salon, BrandBedale members and Bedale Town Council.
The 90 minute introductory sessions teach frequently used words and phrases, such as "are you ok?" or "would you like a drink?" as well as vocabulary which is particular to participants' line of work or business. So far this has included teaching a pet food store the different signs for animals and pet food and words an estate agent might be asked.
"The Tour de Yorkshire brings all our communities together to leave a lasting legacy on many fronts", said County Councillor Carl Les, North Yorkshire's Leader. "Initiatives like this which embrace the inclusive spirit of the event are great for local residents, businesses and future generations. As well as a world-class race which helps to raise the profile of our beautiful county with all the economic and cultural benefits that brings, the TdY is also about celebrating who we are and what we can do for each other."
The training also means children from Mowbray special school who use Makaton will be able to communicate more effectively with people locally and use shops and services in Bedale more independently.
Karen added: "It's fabulous when our pupils who use Makaton to support their communication skills, go into Bedale and visit a café or a shop and people can sign in order to communicate.
"On a recent visit to Bedale, a group from Mowbray School who use Makaton sign language were greeted by a lady who came out of the hairdresser to sign "good morning" and asked if we signed. On another occasion a member of staff from Mowbray School who uses Makaton with her students was in the pet shop and signed to ask for dog food and the member of staff was able to sign back.
"It's good fun to learn and it's wonderful for our Makaton users to enjoy a different experience in Bedale because people are speaking their language."
Brand Bedale business group have also been heavily involved in promoting Bedale as a Makaton-friendly town. Donna Stothard, owner of Bedale Beauty and chair of the group said: "What a great connection between pupils and staff from Mowbray and local businesses, who have grasped this idea to become an inclusive town.
"Within days of posting these training dates on Brand Bedale's Facebook page we had more than 10,000 views. Karen Pickles was amazing at presenting the 90 minute sessions. She made it fun and memorable, so we all left feeling confident at using our new skill."
Councillors and staff with Bedale Town Council have all taken part in the training.
Town council's clerk, Nick Reed, said they were planning to develop a Makaton guide for organisations in the town containing phrases which can be used during the Tour de Yorkshire.
"When the Tour de Yorkshire arrives, many – if not most – retail outlets and community organisations will be able to communicate about 30 basic signs, along with our stewards in the town," he said.
"Just being able to say "hello" or "thank you" makes a huge difference to children and adults with communication difficulties. I don't think we had envisaged the absolute enthusiasm with which the whole town has taken this up."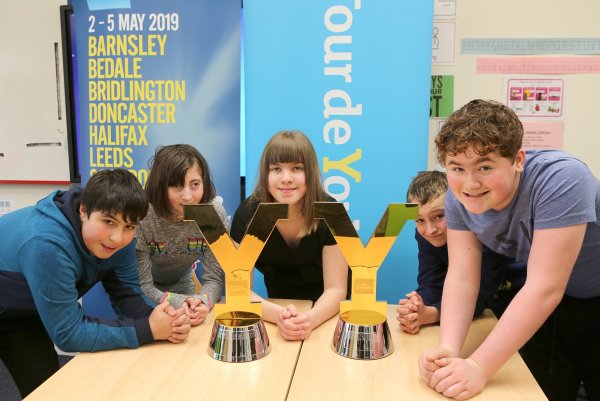 Posted in Latest | No Comments »