Archive for May, 2019
Tuesday, May 21st, 2019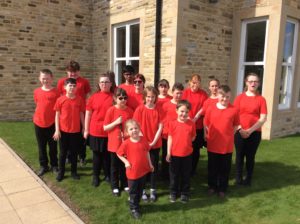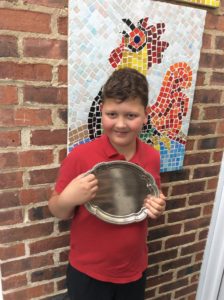 Awards, lovely reviews and a standing ovation!
For the fourth year a group of pupils have entered categories in both the Speech and Music sections of the Wensleydale Tournament. We have always been well received in both categories. We have twice won the President's Plate which is awarded by the Festival President for the entry she considers to be most outstanding from every performance throughout the whole two weeks. In 2016 it was awarded to the Primary Choir and last year it was awarded to Glenn Griffiths for his entry in the poetry speaking section.
This year was to be no different!
16 pupils from year groups 3 to 11 entered the poetry speaking category. Several of them won their categories. The results were as follows:-
Finlay Hugill – 3rd place Commended – 'You have a nice colourful voice which filled the room!'
Robert Stephenson – Commended – 'A very commanding voice, Robert, promising work'
Jack Waikari – 2nd place Commended – ' …very much in control of the performance space.!'
Harriet Gilropy – Merit 'You presented with sensitivity and sincerity'
Caden Ruddy – 1st place Merit – 'What an engaging performer you are Caden..!'
Jack Baldwin – 1st pace Merit – 'You are very watchable!'
Charlotte – 2nd place Merit – 'You had really thought through how to deliver this…'
Dylan Blakemore – Merit – '..delivered comically with a deadpan expression..'
Billy Tolhurst – Merit – 'You used all of your speaking talents to bring the poem to life.'
Ahmad Haseeb – Merit – 'Your voice has a beautifully rich and engaging tone.'
Lucy Jones – 1st place Merit – 'You stood with poise, Lucy'
Alyssa Taylor – Merit – 'Promising work!'
Madeleine Grainger – Merit –' You have a strong voice and performance energy.'
Bethany – 1st place Commended – 'A strong performer, Bethany'
Nadia Walsh – Merit – 'You presented with maturity and intelligence'
The comments from the adjudicator about the choir performances were brilliant. And, again we had a standing ovation, and quite a few tears..!
Primary Ensemble – 'Opportunity'
' A lovely tuneful opening with the 2 boy's voices exactly together making a beautiful sound and singing wholeheartedly……very musical and atmospheric, Well Done!'
Posted in Latest | No Comments »