Archive for September, 2018
Friday, September 21st, 2018
Today is the start of the public consultation regarding the proposals to create a satellite provision of Mowbray School at Moorside Infant School and the merger of Moorside Infants and Juniors.
Mr Tearle's newsletter is available here with additional information to accompany this.
www.mowbrayschool.co.uk/news/newsletter
The links below are now live and provide online access to the proposal documents.
www.northyorks.gov.uk/proposal-amalgamate-moorside-infant-school-and-moorside-junior-school
www.northyorks.gov.uk/proposal-create-specialist-satellite-send-provision-mowbray-school-moorside-infant-school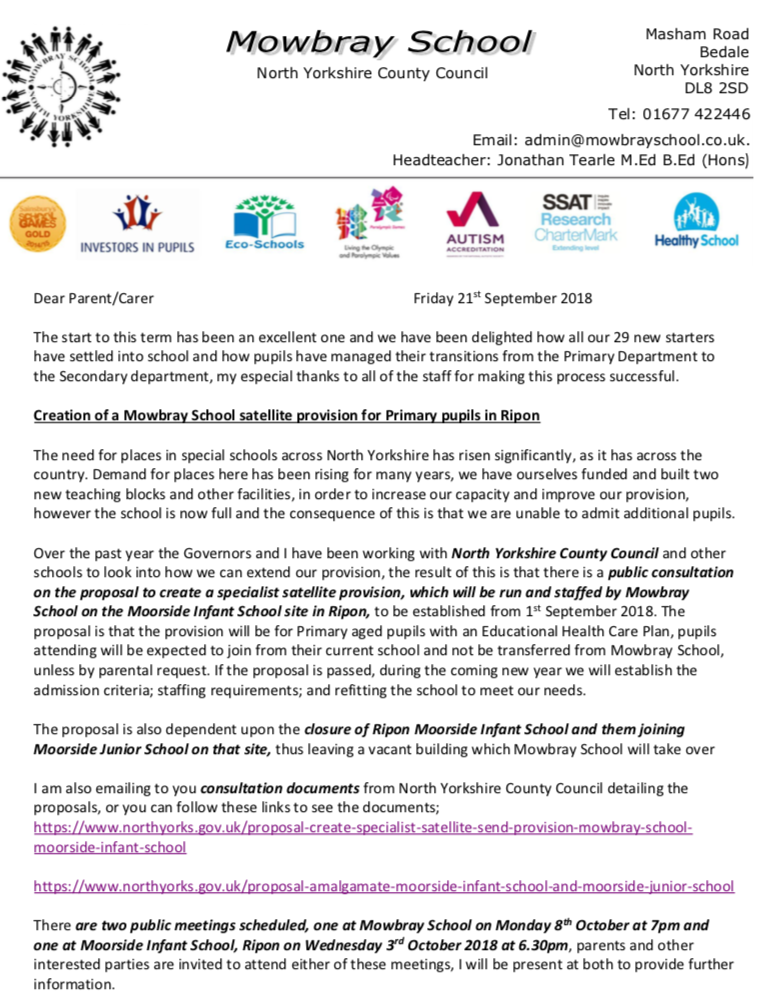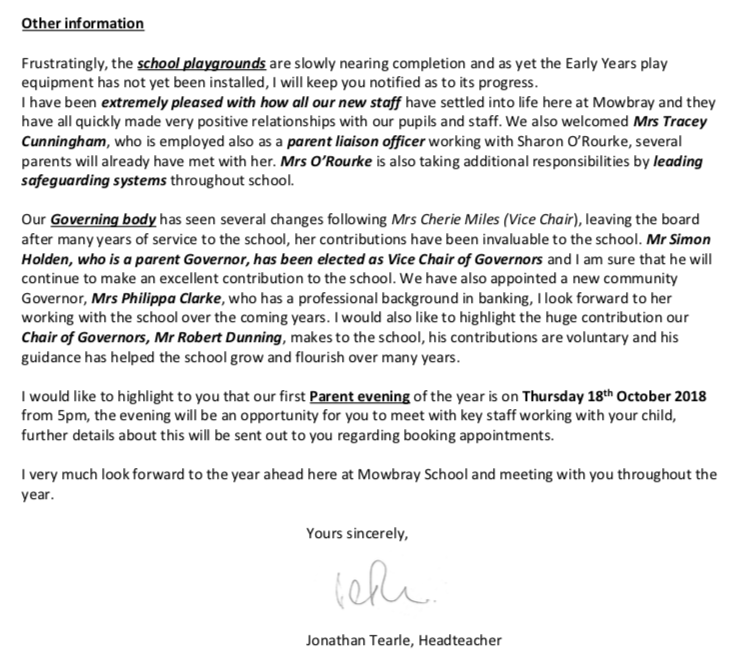 Posted in Latest | No Comments »
Tuesday, September 4th, 2018
On Tuesday 4th September 2018 we look forward to welcoming students back to school for the new academic year.  We also look forward to seeing some new faces across the year groups.
Posted in Latest | No Comments »